1817
Bladnoch's rich history dates back to 1817, when John and Thomas McClelland were first granted a licence to distil Whisky on their Bladnoch farm in Scotland's Lowlands.
For nearly a century, successive generations of McClelland family grew and modernised the distillery. At its peak, the site had six washbacks and annual production of approximately 230,000 litres of alcohol, which cemented its status as the "Queen of the Lowlands"
1905
Over the next 80 years, Bladnoch Distillery changed hands several
times and continued to produce fine Lowlands Whisky.
1966
In 1956, Bladnoch Distillery Limited was created and the stills which had fallen silent during the war were recommissioned. The stillhouse was expanded to four stills in 1966. Ian Gulline worked the stills at the time and used his new Cinefilm camera to capture these scenes of life at Bladnoch Distillery
1983
More recently, the distillery was owned by Arthur Bell & Sons (which would later become part of Guinness / United Distillers) between 1983 and 1993, a period during which the brand's distribution was increased and a Visitor Centre was established. From 1993, the distillery was privately owned by Raymond and Colin Armstrong.
2015
Australian entrepreneur, David Prior acquired the company from Raymond and Colin Armstrong, and began an extensive refurbishment of the distillery.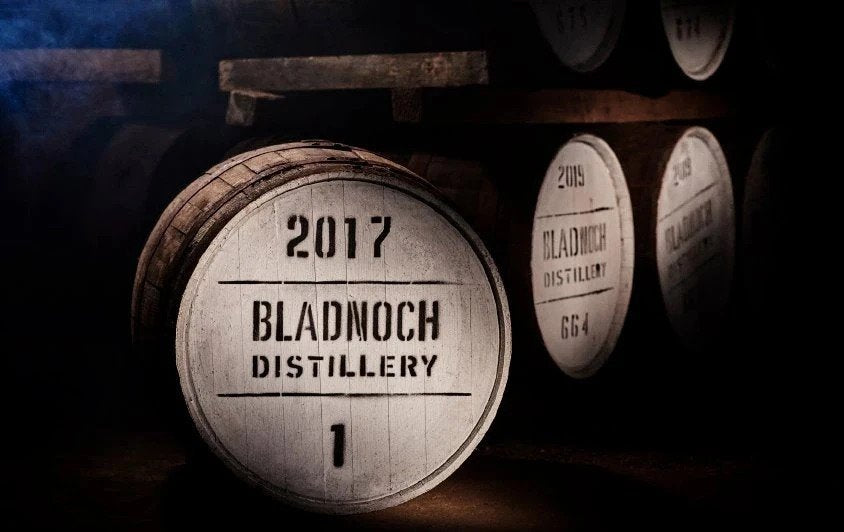 2017
After 2 years of renovations under the direction of Master Distiller, Ian MacMillan, Bladnoch Distillery resumed production. In 2017, Bladnoch celebrated its 206 year anniversary, making it one of the oldest and one of the largest privately owned Scotch Whisky distilleries.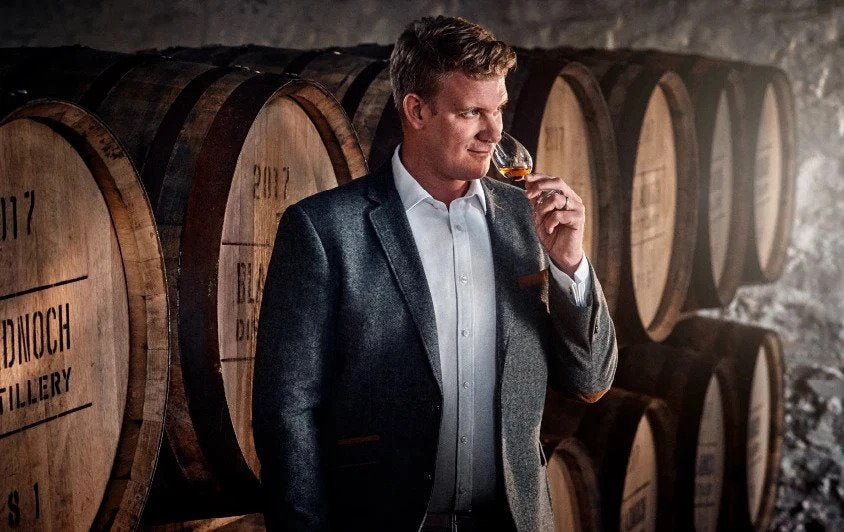 2019
Highly acclaimed Master Distiller, Dr Nick Savage joined the Bladnoch team. Bladnoch launched its state-of-the-art Visitor Centre experience, gift shop and Melba Cafe.
TODAY
Bladnoch celebrates its 206th anniversary.